If you thought smart phones were used only by younger generations, think again! Research shows that more and more seniors are using smart devices nowadays. As of 2016, 42% of adults over the age of 65 owned a smart phone, and that number has surely increased since then.
With this in mind, developers are now creating apps tailored to seniors, so users of all ages can enjoy the many benefits our smart devices offer.
These apps focus on things that matter to seniors – like safety, cognitive function, social connection and special interests to name a few. Knowing how important these factors are to your overall health, owning a smart device can be a wise investment for your well-being.
With countless options on the market, you may not know where to begin! This list will help you get started:
Best Apps for Safety and Well-being
Be My Eyes
If you or your loved one have severe vision impairment, this app is quite helpful. Be My Eyes provides support to the vision impaired by connecting users to a volunteer who provides visual assistance through a live video call.
Available on Apple & Android
Price: Free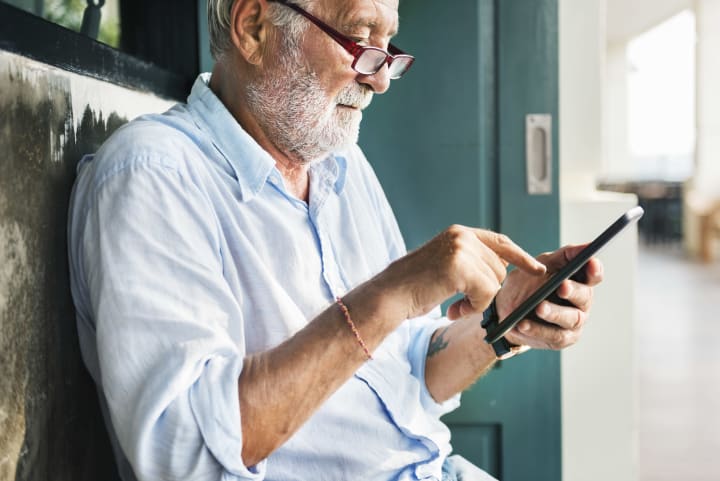 Pillboxie
Pillboxie is a medication management app which supersedes all others on the market. Its simplicity and ability to "visualize" your daily medications makes it a favorite for many seniors and caregivers. With this app designed by registered nurses, you can be sure your prescriptions are never forgotten or mismanaged again.
Available on Apple
Price: $1.99
Red Panic Button
If you find yourself in trouble, this app can be your rescue! Used as both a supplement and replacement to a wearable alert device, Red Panic Button gives loved ones your exact location when activated. Used by all ages, this safety app is a must-have – especially if you are prone to falls.
Available on Apple & Android
Price: Free with a $4.99 pro upgrade fee
Best Apps for Resources and Information
AARP Now
This top resource for seniors just became more accessible! Through this app, you can catch up on news, find deals and events within your community, and easily manage your membership and discounts. If you are already an AARP member and not using this app, you're missing out!
Available on Apple & Android
Price: Free (with an annual membership fee of only $16)
Sciddy
Get the best prices on thousands of items with this senior discount app. Through use of GPS, this app can find you great discounts on items within 1,500 feet of your location and has a memory feature to keep track of recent searches and coupons so you don't have to. Saving money is easy through this app, offered exclusively for those 50 years and up.
Available on Apple
Price: Free
Best Apps for Activity and Entertainment
Clevermind
Another favorite of caregivers, this app is specially designed for those with Alzheimer's and other forms of dementia. A virtual assistant named MYIRA guides you through activities which encourage cognitive stimulation, while offering other key features such as nutrition management, social networking, and even journaling. The entire interface uses large, easy-to-read buttons, making it simple for seniors to use.
Available on Apple & Android
Price: $2.99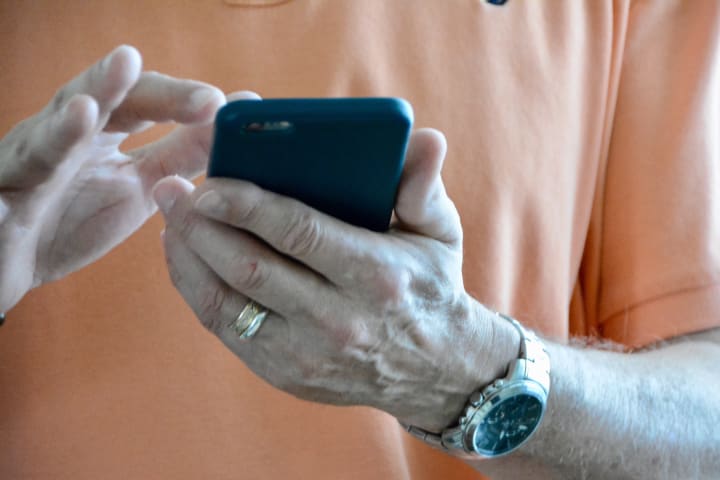 Furiends
Being a pet owner provides many benefits as we age, but can often be difficult and expensive to manage. With Furiends, users adopt a pet virtually and raise it just like they would their own. The app incorporates fitness into its program, allowing users to "walk" the dog in real time. Because of its advanced features and many benefits, Furiends is a great companionship app for seniors of all ages.
Available on Apple & Android
Price: Free with in-app purchases
Luminosity
Challenge your mind and prevent cognitive decline with the use of this innovative brain-training app. Backed by research and praised by many, the program adapts to your own strengths and weaknesses, so you can sharpen your skills and keep your mind healthy with age.
Available on Apple, Android & Windows
Price: Free
Old Time Radio Streamer
Travel back to yesteryear and get lost in precious memories listening to Old Time Radio. Over 1,500 broadcasts from great radio shows of the past make for unique entertainment and a nice trip down memory lane.
Available on Apple & Android
Price: Free
WordBrain
If you consider yourself a wordsmith, this app is perfect for you. WordBrain is another brain-boosting app that uses levels of puzzles to challenge the brain. Jokingly known to be addictive, WordBrain will have you entertained for hours without even realizing your giving your mind a work-out!
Available on Apple & Android
Price: Free
Best Apps for Connection and Conversation
Skype
Used by families and businesses alike, Skype is the number one app on the market for live video chat. This innovative app launched the video call movement, and allows you to connect with loved ones from anywhere in the world.
Available on Apple, Android & Windows
Price: Free
Tapestry
Keeping seniors connected has never been easier! Tapestry serves as a central communication hub, which incorporates photo sharing, networking, and weather into its simple platform. If basic functionality and easy design are what you're looking for, this app is for you.
Available on Apple, Android & Windows
Price: Free
We hope this list of smart apps gives you the ability to use your digital devices with confidence! It's never too late to embrace all the good technology offers, and with this starter list, you will become a seasoned smart device user in no time!