Retirement is a great opportunity to welcome new a lifestyle, meet new people, and make new friends. But what about new love? Love after loss does not come easy, and this is especially true as we age. Yet, with increased activities and chances for socialization within our communities, we've watched many relationships blossom time and time again.
Regardless of our age, the gift of companionship does wonders for our mind, body and soul. Our featured community couple, Berta and Ron, are living examples of this message. Becoming sweethearts as seniors, they first met in independent living, and are now sharing their story of love to inspire us all.
Why did you choose to move into a retirement community?
Berta: "I made the move after I became widowed. I needed a social life to pass the time and get me going again. I moved into one of the private garden homes my community offers."
Ron: "My former spouse had health issues and we thought it was in our best interest to make the move before it was too late. Our community offers a continuum of care, and my wife eventually moved to Memory Care at their Assisted Living community next door. After she passed, I chose to stay and reside in my garden home and try to carry on."
How did our community bring you both together?
Berta: "We met at the lively Happy Hour event our community hosts weekly. We quickly became friends, but over time and much conversation, a deeper bond was formed."
What was it like to find new love in your golden years?
B&R: "Falling in love again has been a true blessing. We never thought it would happen at this time in our lives! At our age, this love we share is so special. Every second, minute, hour, month, and year is a 'new beginning' we both look forward to!"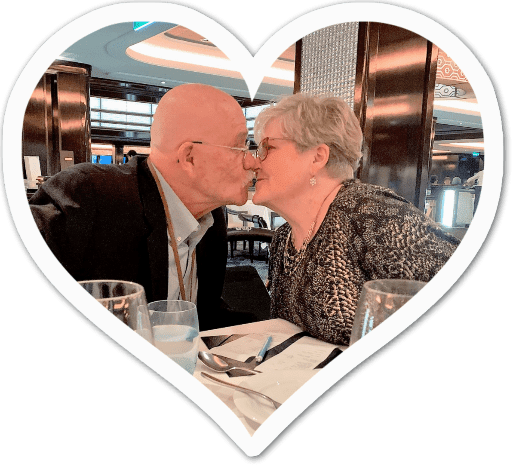 Were you reluctant to start a new relationship at this time in life?
Ron: "In our situation, no. Our bond has given us new meaning and energy to do so much more. We travel frequently and welcome new opportunities together. We take care of each other."
Do you feel your relationship improved your well-being?
Ron: "It was God given because love saved my life. After my wife of 51 years died, I went into deep depression, not really caring what happened to me. Our relationship is now my inspiration for living and I am so thankful for that!"
What advice could you give to someone who may feel alone?
Berta: "If you haven't already, take the plunge and move into a retirement community! Become involved in all the wonderful opportunity and activity it has to offer. Seeing new faces and getting involved in your community opens the door to new friendships - and maybe even more!"
Even as we age, it isn't too late to start over, reclaim ourselves and live anew. Whether you're looking for new companionship, a lifestyle change, or just a little support and care, our retirement communities can help you find what you're missing.
Contact our community specialists to hear more stories of inspiration, and discover how we can help you or your loved one today.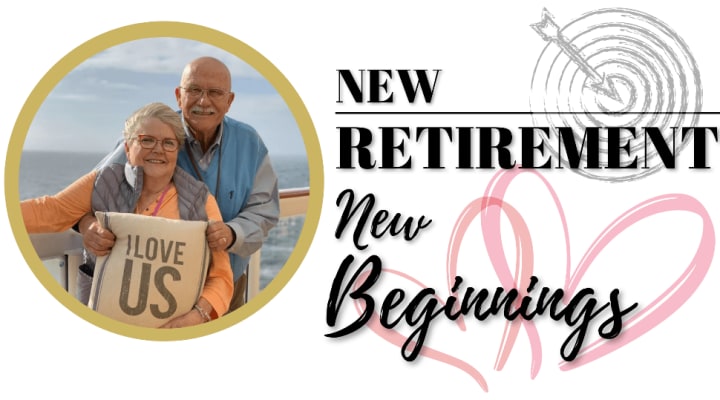 *Ron and Berta are residents at our Raider Ranch community in Lubbock, Texas.