Searching for the perfect independent living community can often become a confusing and overwhelming process. After all, there are countless options available and each one is unique in a multitude of ways. We believe the most beneficial resource to help navigate these waters is speaking with someone who has already made the journey.
We surveyed our Watermere and Watercrest residents about their journey and what was most important to them when it was time to make a decision. Below is a checklist of the topics and questions our residents found most important to consider during their search for the perfect retirement community.
By using this resource, we hope we can make your journey into retirement living simple and enjoyable rather than complex and frustrating. At our Watermere and Watercrest communities, we pride ourselves on our extensively customizable care plans that offer a spectrum of options, allowing our residents to only pay for what's important to them. So, what's important to YOU?
Location
Is it conveniently located near grocery stores, entertainment, shopping, restaurants, etc?
Is it in close proximity to an airport?
Is it in close proximity to family or friends?
Are there any parks or green spaces nearby that would allow you to enjoy nature?
How far away is the nearest hospital?
Is it located in a safe area?
Staff
Do the staff smile?
Are they happy to answer any questions you might have?
Are they friendly and welcoming?
How do they treat other residents?
Is there medical staff on site?
Does it seem like there is a genuine connection/friendliness between staff and residents?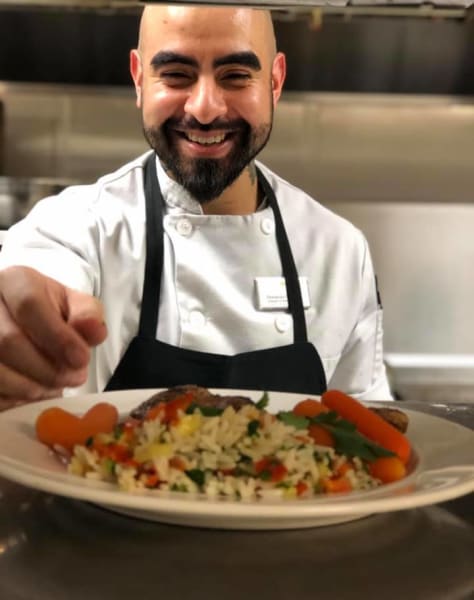 Housing
Are the apartment homes well designed with ease of access and maneuverability in mind?
Are doorways, hallways, and rooms accommodating to wheelchairs and walkers?
Are elevators located near the apartment homes?
Is the apartment home well lit, free of odors, and appropriately clean?
Are the apartment homes spacious enough?
Do the apartment homes come with a porch or patio?
Are there a few different floorplans to allow the resident to choose the best fit?
Are the apartment homes furnished?
Is there a list of what residents should bring?
Are there rules regarding residents decorating their homes?
Are the bathrooms and showers accommodating to wheelchairs or walkers?
Do all apartment homes have cable TV and internet access? Is this an extra fee?
Is there a kitchen with appliances and enough room to store food?
Is there ample storage space?
Are housekeeping services available?
Does the housing include amenities like washers and dryers, dishwashers, etc?
How many different types of housing options are available?
Are the housing options customizable?
Lifestyle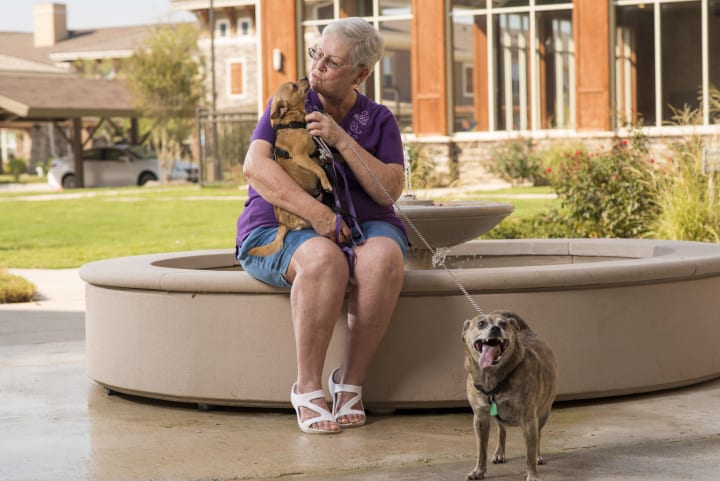 Are pets allowed?
Is there a dog park?
Talk to or observe other residents. Do they seem happy and fulfilled?
Is there a sense of community between the residents and staff?
Is there a courtyard or greenspace where residents might participate in activities like gardening or lawn games?
Are there facilities on-site that allow residents to be active (pickleball courts, walking paths, etc.)?
Are there religious services like a church or Bible study nearby?
Facility/Community accommodations
Are transportation services provided?
What are their basic safety plans?
Is the community easy to navigate and accommodating to wheelchair users?
Social Life and Recreation
Are there activities, programs, or amenities that allow you to stay active, like yoga classes, a gym, or a pool?
Is an activity schedule offered?
Are there plenty of opportunities to have a social life?
Does the community plan outings or trips for residents?
Is entertainment (such as cards, movies, board games, etc.) provided in a game area or lounge?
Do volunteers sponsor something like a game night or participate in recreational programs?
Are family or friends allowed to come to the community and participate in such programs?
Is there a media room?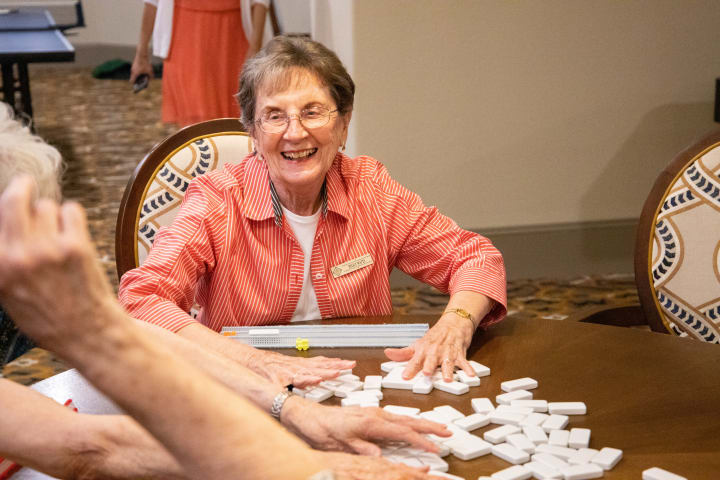 Food
Are meals or a meal plan provided with the price of living?
Is there a weekly or monthly meal plan that is given to the residents ahead of time so they know what is on the menu for those days?
Is the menu diverse? Are there options for dietary needs?
Can residents request special meals?
Can meals be delivered to a resident's home?
Is the dining room nice, spacious, and inviting?
Is there flexibility in the dining schedule or is it strict timing?
Is there a snack bar or some other way for resident's to enjoy a treat throughout the day?
Are guests allowed to dine for free or is there a fee?
Health and Personal Care Services
Is there a list of services that can be provided with the pricing package?
Who provides the services? Are they qualified to provide them?
Are medical care services available upon request?
What is the community's medical emergency plan? Is there a hospital in the area?
Does the community have a laundry service?
Are there on-site laundry appliances or appliances located in the apartment homes?
Does the community provide transportation when needed to things like appointments?
Are personal care services such as beauty appointments and physical therapy located on-site or in the immediate area?
Cost
Are the apartment homes competitively priced? How do they compare? (do you get what you pay for?)
Is the price all-inclusive?
What services are complimentary?
Are there subsidized living options?
What are the payment and billing policies?
What are the refund or transfer policies?
It's no secret that not all retirement communities are created equal, but using this checklist will put you on a good track to making the right choice for YOUR independent living. Hopefully you now have a better understanding of the top things to consider, what's important to look out for, and what's important to you when looking for a new home.
If you used our checklist and toured one of our properties, you might have noticed a pretty strong match between the two. That's because we offer all of this and more at our Watermere and Watercrest properties! We provide a wholly unique retirement living experience, perfectly suited for all kinds of needs, and we would love to have you as our newest resident!