As Father's Day approaches, it's the perfect time to honor and celebrate the important father figures in your life. With June 19 just around the corner, you have this week to make the day special for your father or any father figure in your life and we created your ultimate gift guide.
While thoughtfulness and quality time are most important, there's no harm in adding a touch of fun to the occasion. Look for unique gift ideas that will bring a smile to his face and make the day even more special. Whether it's a humorous gadget, a personalized item, or an experience that ties together his hobbies and interests, choose something that reflects his unique personality.
Let's make this Father's Day unforgettable by celebrating in style and showering them with heartfelt gestures and fun gifts.
---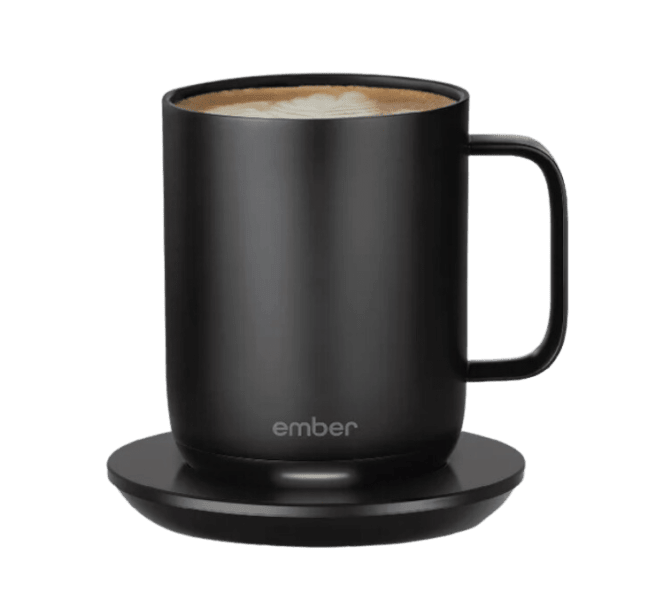 Elevate his sipping experience! The Ember Warming Mug is a must-have for dads who enjoy their beverages at the perfect temperature. This ingenious mug keeps hot drinks consistently warm, allowing him to savor every sip without the worry of it cooling down too quickly. With precise temperature control and a sleek design, this mug combines functionality with a modern aesthetic. Whether he's enjoying his morning coffee or indulging in a relaxing tea break, the Ember Warming Mug ensures that each sip is a delightfully warm and satisfying experience. Gift your dad the ultimate companion for his favorite beverages with our top-pick Ember Warming Mug, ensuring he can savor his drinks in style and comfort.
Unlock the golfer's toolkit! Our featured gift guide presents the must-have pocket caddie golfing tool, a true game-changer for dads who love golf. With its 7-in-1 functionality, this compact tool is a golfer's best friend on the course. It includes essential features like a Includes divot repairer, blade, cleat screw, ball marker, club brush, keyring, and pen, all conveniently nestled in your pocket. Give the gift of golfing convenience and versatility with our top pickpocket caddie golfing tool. It's a game-winning accessory that every golf enthusiast will appreciate and treasure.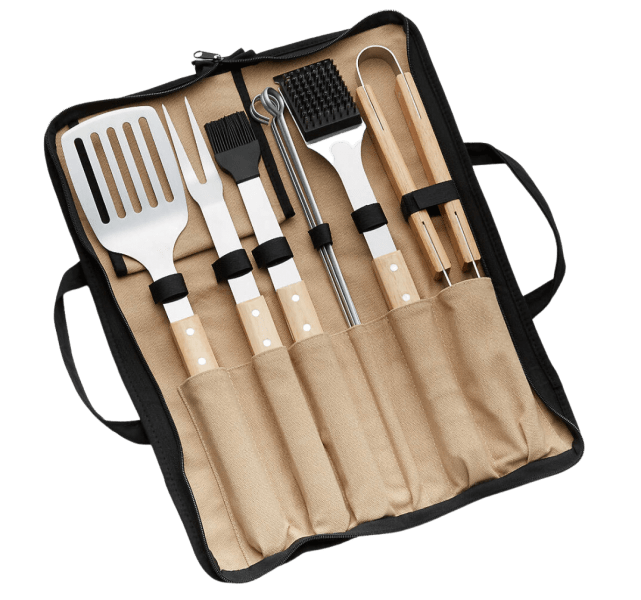 Unleash the grilling maestro within! The ultimate 9-piece barbecue grill set is a must-have for dads who savor the art of outdoor cooking. This comprehensive set equips him with all the essential tools needed to conquer the grill with confidence. Inside the black-trimmed beige canvas carrying case, you'll find a turner, fork, basting brush, grill cleaner, and tongs—all made of stainless steel with riveted wood handles. Elevate his barbecue game and ignite his culinary creativity with our top-pick 9-piece barbecue grill set. It's the perfect gift to fuel his grilling adventures and create mouthwatering memories all summer long.
Embrace sunny adventures in style! A trendy pair of sunglasses is a must-have accessory for dads who love to bask in the sun. These sleek and fashionable shades combine both functionality and fashion-forward design, offering maximum UV protection and a cool, confident look. With various lens options and frame styles to choose from, he can find the perfect pair to suit his unique taste and personality. Whether he's lounging by the beach or enjoying outdoor activities, these sunglasses provide both eye protection and a touch of effortless charm. Gift your dad the ultimate vision of style and sun protection with our top-pick sunglasses, ensuring he stays cool and stylish all summer.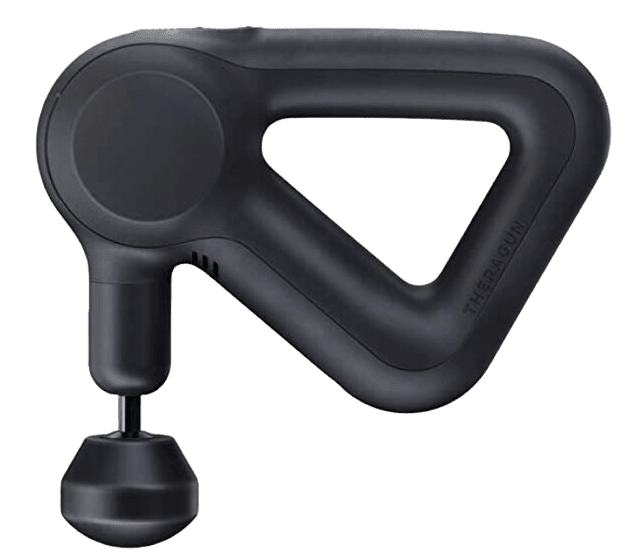 Revitalize his body and mind! The ultimate gift of a massage gun is a game-changing gift for dads seeking rejuvenation and relief. This cutting-edge device delivers targeted muscle therapy and relaxation with its powerful percussive technology. With adjustable speed settings and a range of interchangeable massage heads, it offers a personalized and invigorating experience. Whether it's soothing post-workout soreness or melting away daily stress, this massage gun is a true wellness companion.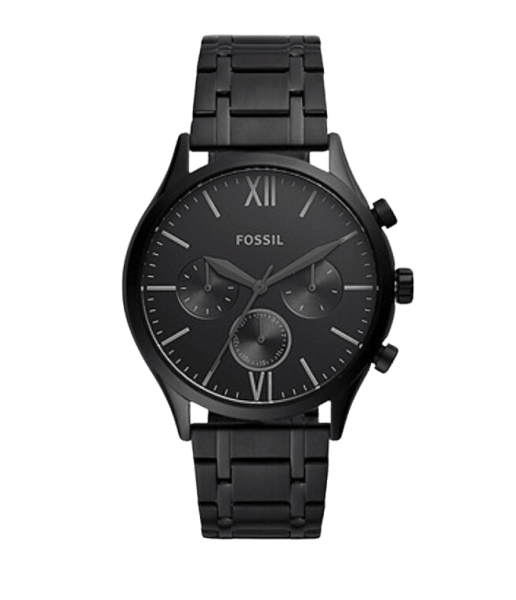 Enhance his style and punctuality! A watch is a timeless accessory for dads who appreciate sophistication. Whether it's a dress watch for formal occasions or a sports watch for his active lifestyle, this timepiece exudes elegance and functionality. With exquisite craftsmanship and precision movement, it's a statement piece that complements any outfit. The dress watch adds a touch of refinement to his attire, while the sports watch offers durability and features tailored to his active pursuits. Gift your dad the perfect companion for his wrist with our top-pick watch, ensuring he stays stylish and punctual no matter the occasion.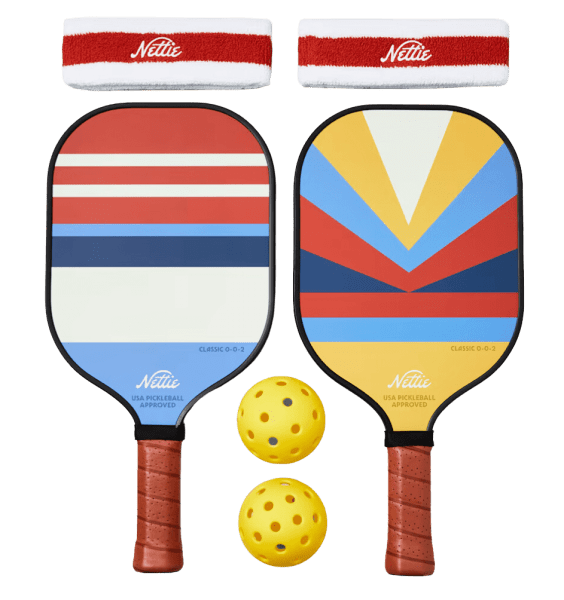 Elevate his game and create lasting memories on the court! A pickleball set is a must-have for dads who love an active and competitive challenge. This comprehensive set equips him with everything needed to enjoy the thrilling sport of pickleball. He can set up the perfect court wherever he goes with high-quality paddles, durable balls, and a portable net. Whether it's a friendly match with family and friends or joining a local pickleball league, this set offers endless fun and excitement. Gift your dad the ultimate pickleball experience with our top pick playing set, ensuring he stays active, engaged, and ready to make amazing shots and victories.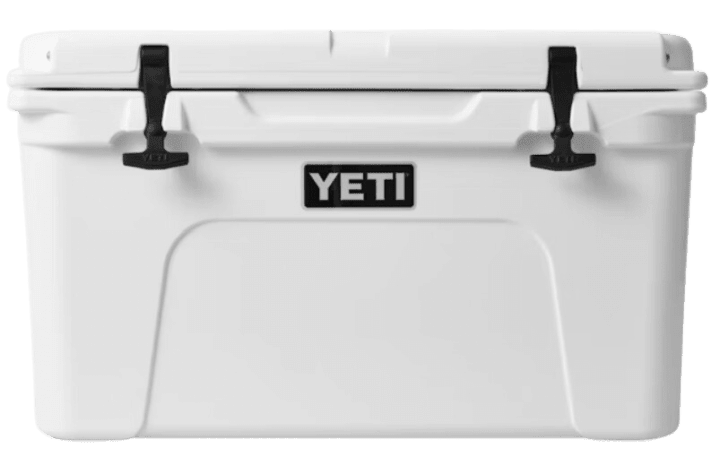 Elevate his outdoor adventures and keep refreshments cool! Our featured gift guide presents the ultimate Yeti cooler, a must-have for dads who love to explore and enjoy chilled drinks on the go. This high-performance cooler provides exceptional insulation to keep beverages and snacks ice-cold for extended periods. With its durable construction and rugged design, it's the perfect companion for camping trips, beach outings, or picnics in the park. Whether he's enjoying a family outing or embarking on a solo adventure, this Yeti cooler ensures drinks stay refreshing and food stays fresh. Gift your dad the ultimate cooler experience with our top pick Yeti cooler, guaranteeing he can savor the moments and enjoy cool, delicious refreshments wherever his journey takes him.
A Fishing Trip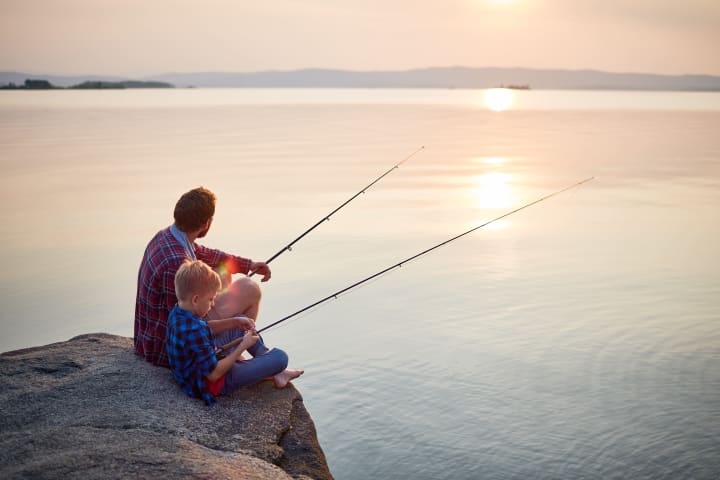 Embark on an unforgettable fishing adventure! A fishing trip is a dream come true for dads who crave the serenity of nature and the thrill of reeling in the big catch. This carefully curated excursion offers the perfect escape to scenic lakes, rivers, or even deep-sea destinations. With expert guides and top-notch equipment, he can immerse himself in fishing and create lifelong memories. Whether it's casting lines in tranquil waters or testing his skills against powerful ocean currents, this fishing trip promises excitement and relaxation. Gift your dad the ultimate fishing experience with our top-pick trip, ensuring he enjoys nature's beauty and the exhilaration of landing the perfect catch.
A Sporting Event Trip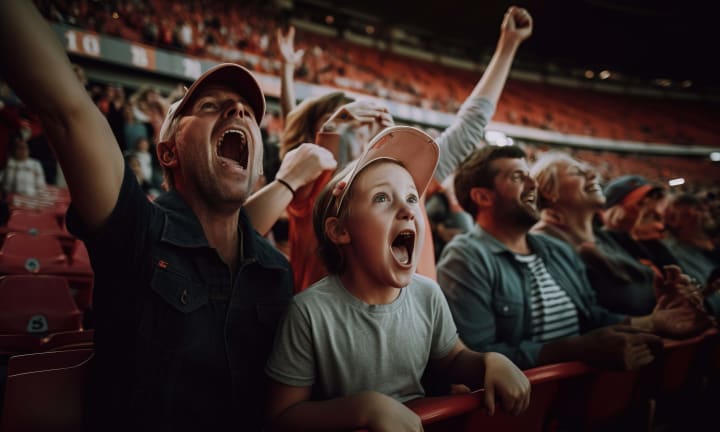 Experience the ultimate sporting thrill! A trip to your dad's favorite sporting game is a dream come true for any sports enthusiast. Immerse yourselves in the electrifying atmosphere of the stadium, cheering on your beloved team and witnessing epic moments of athletic prowess. Whether it's a thrilling football match, a high-octane basketball game, or an exciting baseball showdown, this trip promises unforgettable memories and a chance to bond over shared passions. Give your dad the gift of experiencing the crowd's roar and the excitement of live sports with our top-pick trip. It's the perfect way to create lasting memories and celebrate his love for the game in the most unforgettable way.