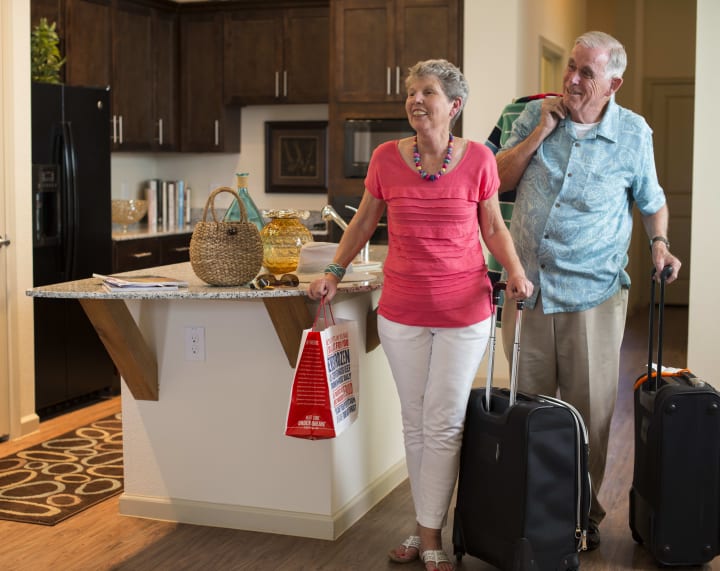 6 Questions To Help Determine If Independent Living Is Right For You
I wish I would have moved sooner'
After our residents have comfortably settled into their new home at Watercrest, this is often the first phrase we hear.  Why is this? Our residents state the move helped them reclaim their freedom!  Your golden years are meant to be a time of enjoyment and relaxation, not stress and isolation.
So is Independent Living right for you?  For starters, ask yourself the following questions:
 Do I enjoy a bountiful landscape and luscious yard, but no longer want to manage the upkeep?
 Do I live in a large house, but only spend time in certain rooms?
 Do I wish I had more social interaction or could meet new friends with similar interests?
 Do I enjoy cooking, but sometimes enjoy being served a delicious meal?
 Would I prefer to have someone drive me to the grocery store or nearby medical appointments?
 Do I love a clean home, but would rather someone else take care of the chores?
If you answered 'Yes' to any of the above, Independent Living could be just what you're looking for!
That is why we believe the Watercrest approach to retirement living supersedes the others.  We understand that retirement living is no longer a "one-size-fits-all" lifestyle, which makes our community the perfect fit for any active senior.  At Watercrest Kingwood, you select the services, options, and features that work for you.
Stay tuned for more upcoming helpful information offered by our team!  From resident stories to advice from realtors and moving experts - you will read it here first!